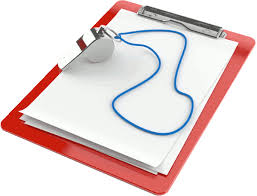 The WA Master Hockey Committee of Hockey WA are pleased to announce the results of the Off Field Team selection process for 2018.   
We congratulate the successful candidates and wish you every success for the 2018 Championships.
We thank those who were unsuccessful, thank you for your commitment and interest.  We hope you will nominate again in 2019.
 
 

MEN'S OFT

 

O40s Player Coach: Alan Kearnan

O40s Player Manager: Nathan Stevenson 

 

O45s Coach:  Allan (Bundy) Colthard

O45s Manager:  Tanya Sly

 

O50s Player Coach: Paul Armitage

O50s Manager: Paula Dick

  

O55s Coach: Noel Morrison

O55s Manager:  Martin Ferrari

 

O55 Div2s Player Coach: Michael Jensen 

O55 Div2s Manager: Naomi Noble

 

O60s Coach: Rob Lawson

O60s Manager: Astrid Miller

 

O65s Player Coach: Ian Pestana

O65s Player Manager:  Bill Campbell

 

O70s Coach: Jim Banks

O70s Player Manager:  Peter Wallis

 

O75s Player Coach: Les Waldon

O75s Player Manager:  Brian Soares

 

WOMEN'S OFT

 

O35s Coach: Carol Dall

O35s Manager: Cheryl Poustie

 

O40s Coach: Temeka Curley

O40s Manager: Cayle Berman

 

O45s Coach: Alison Rieck

O45s Manager: Sinead French-Bluhm

 

O50s Coach: Shane Jamieson

O50s Manager: Patricia Scott

 

O55s Coach: Jo Sgro

O55s Manager: Sharen Mitchell

 

O60s Coach: Coleen Dayman

O60s Manager: Wendy Stone

 

O65s Coach: Bev Ewen

O65s Manager: Margaret Knapp

 

The WA Masters Hockey Committee are still seeking expressions of interest from suitably qualified people to fill the TBD positions.

 

Please email This email address is being protected from spambots. You need JavaScript enabled to view it. if you are interested in taking on one of these roles.