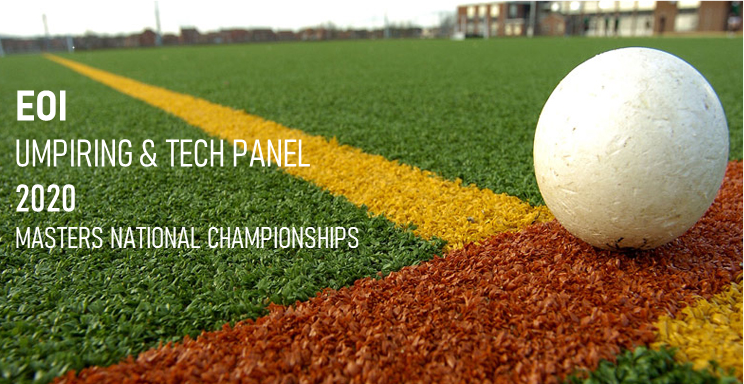 Hockey Australia Masters are again seeking expressions of interest for Technical and Umpiring panels, including HA appointed and volunteer positions at our 2020 Men's & Women's National Masters Championships.  
EOIs will close on Monday 13 January 2020.
As discussed at the Delegates' meeting in Melbourne on Saturday, we encourage you to share the following information and encourage engagement throughout your networks.
Masters National Championships dates:
·       Men's Masters Over 45s-75s, Gold Coast Sat 27 June – Sat 11 July (Officials may volunteer for full event or first week/second week)
·       Women's Masters Over 34s – 65s, Cairns Wed 1 – Sat 11 July
·       Men's Masters Over 34s & 40s, Gold Coast Sat 3 – Sun 11 October
In 2020, Hockey Australia will again provide: 
1x Officials Shirt (1x per person, not per event)
Umpiring Shirts – Green & Pink (for those who haven't been issued them previously)
$10 Voucher each day to be used for lunch or dinner at onsite vendors
Light refreshments/snacks daily
Coaching / Mentoring & Feedback
Potential for HockeyEd Practical Assessments
Some Laughs (possibly)
Umpires and Technical Officials who are interested, should click on the links below to express their interest:
Umpires:
Technical Officials: