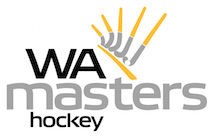 Last Wednesday was the Annual Meeting for WAMH, well attended by the Committee, Club Delegates and others interested in Masters Hockey.  Scott Macdonald's Annual Reported has already been Media posted, along with the Masters' Financial Report.
The main business of the evening was the Delegates voting to fill the five Committee vacancies for which there were seven Nominations.
Re-elected were Peter Andrews, Jill van Duuren and Suzi Wood.  Newcomers to the Committee are Damien Pougnault (from Westside Wolves) and Mark Watton (from Melville City).  Congratulations.  The rest of the 10 person Committee are Sinead French-Bluhm, Stacey Hamilton, Scott Macdonald, Naomi Noble and Jean-Marie Rudd.  Those not elected are Marian Rae and Cameron Robinson.
Details

Written by

Cam Robinson

Category: News Feed
Hits: 260
The following reports have been published on behalf of the WA Masters Hockey Committee:
Details

Written by

Cam Robinson

Category: News Feed
Hits: 289