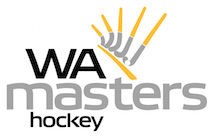 Last Wednesday was the Annual Meeting for WAMH, well attended by the Committee, Club Delegates and others interested in Masters Hockey.  Scott Macdonald's Annual Reported has already been Media posted, along with the Masters' Financial Report.
The main business of the evening was the Delegates voting to fill the five Committee vacancies for which there were seven Nominations.
Re-elected were Peter Andrews, Jill van Duuren and Suzi Wood.  Newcomers to the Committee are Damien Pougnault (from Westside Wolves) and Mark Watton (from Melville City).  Congratulations.  The rest of the 10 person Committee are Sinead French-Bluhm, Stacey Hamilton, Scott Macdonald, Naomi Noble and Jean-Marie Rudd.  Those not elected are Marian Rae and Cameron Robinson.
Special thanks go to Cam, who for the last three years has been Committee's Communications, Media and Technology expert.  He was also responsible for the Surveys that the Committee conducts.  His leaving the Committee creates huge holes to be filled in this portfolio.  
At its first Meeting in January 2021, Committee Members will appoint the Chair and Deputy Chair.  Other positions and portfolios will be allotted to a particular Member, with assistance from others as workloads demands.  Some Members may be responsible for or assist in more than one portfolio.
Chair & Vice-Chair

Men's & Women's Delegates to Australian Masters

Women's Delegates to Australian Masters

Secretary

CFO

Communications, Media and Technology

Women's State Teams

Men's State Teams

Country Women

Men's Local Competitions

Women's Local Competitions
Peter Andrews
Secretary
WA Masters Hockey Committee
Mob 0438521312
This email address is being protected from spambots. You need JavaScript enabled to view it.